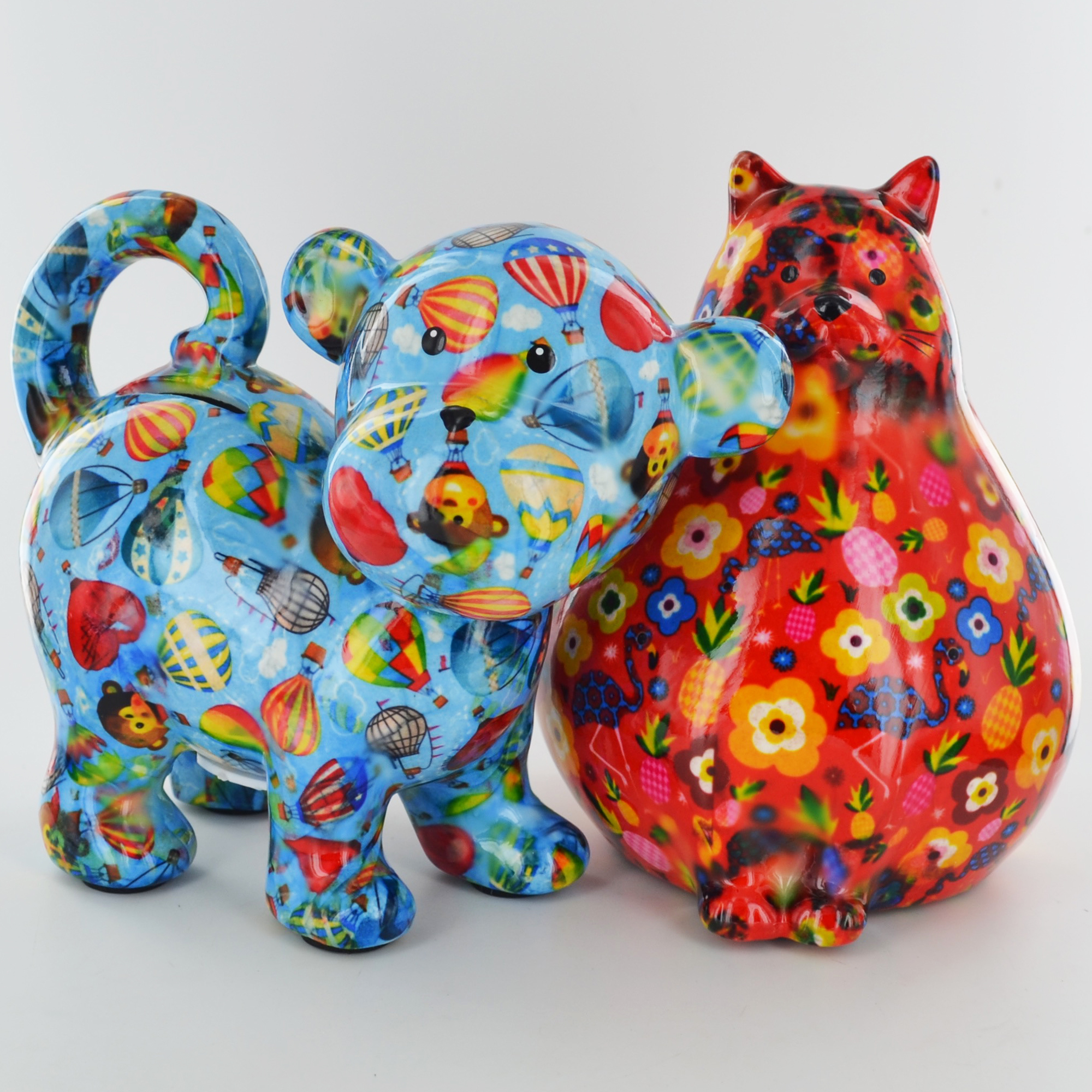 17/02/2020
Introducing Bubbles and Chubby
In case you didn't get to see these new designs at the Spring Fair then we wanted to show off our brand new additions to the Pomme-Pidou family.
We have launched a wonderful new monkey design called bubbles, complete with circus-themed prints. This is sure to be a popular design, especially as it is perfect for girls and boys.
As well as a new cat design called chubby, this plump cat is perfect for those big savers as you can fit lots of pennies in this one. It joins our caramel the cat design, a bestseller here at fiesta studios so we are predicting chubby will be just as popular.
Take a look at the full range of colourful creations by clicking here