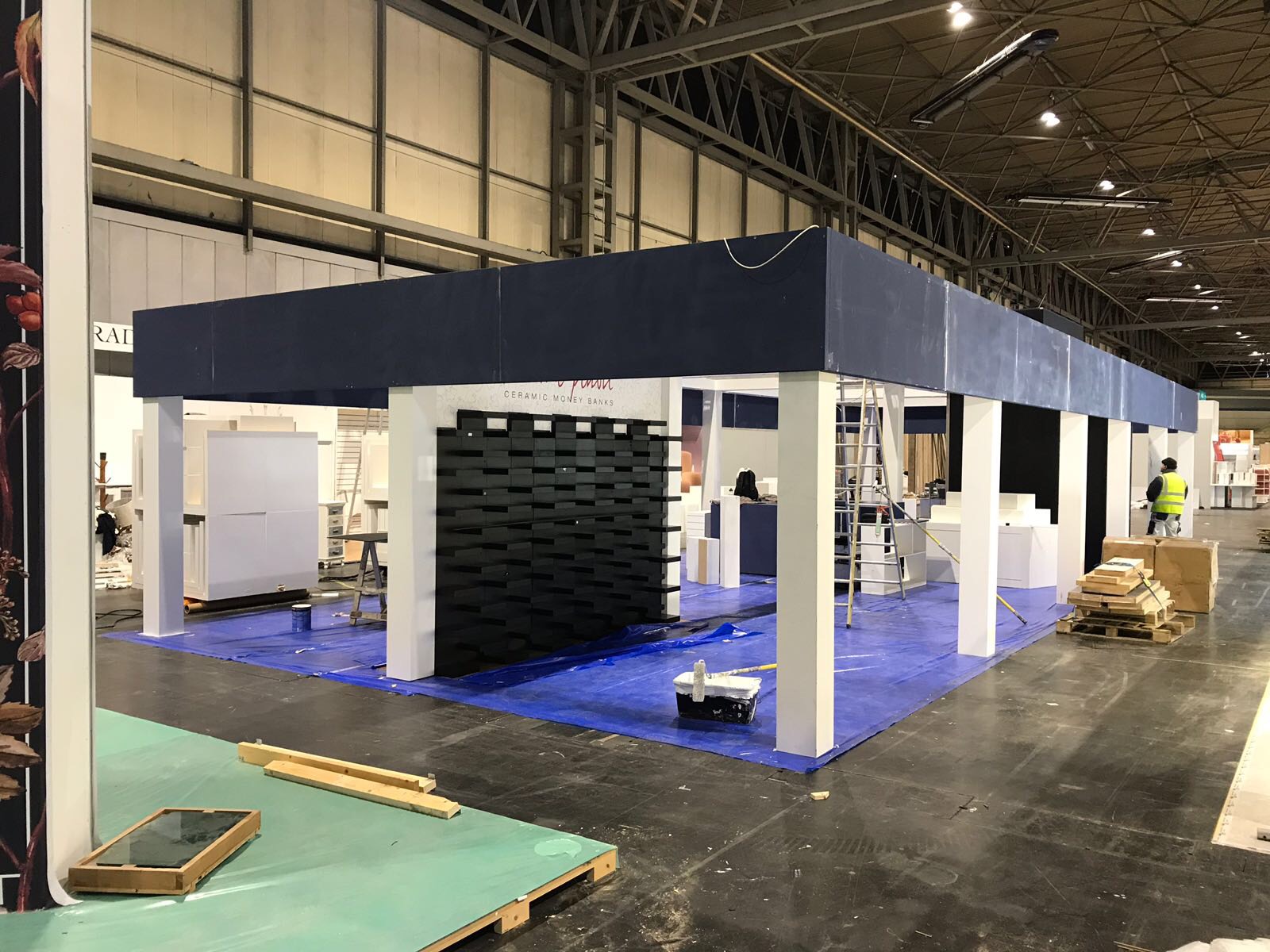 30/01/2018
Have you ever wondered what the Spring Fair halls look like before the opening day? Here's a little insight into Fiesta Studios Ltd stand; built by Design Craft Exhibitions.
It takes approximately 2 weeks to go through all of the show products. They have to be checked for any pricing, size or colour changes they may have had to bring them up to date.

5 pallets of stock have left our warehouse this week, the most ever! Simply due to the addition of so many new lines to look forward to. These pallets are taken into the show on Thursday morning where a team of two will begin to layout the tables and display units.

Friday will include 4 members of staff and agents; helping to fully dress the stand and ensure that it is looking spectacular. The logos and branding are put up and the final finishing touches made.
Saturday is a more relaxed day, walking around the stand ensure no swing tags have been pulled off and checking for any damages during shipping. All of our staff gather on the stand around 1pm to have a sales meeting, this brings everyone up to speed with shipments which are on the way and it is usually the first time agents have seen new samples in the flesh.
Sunday the doors are open at 9am and we hope to see you there. Hall 4 Stand H70